Custom built wooden garden buildings
If you need extra storage space but also believe that practicality and beauty should go hand in hand, then a luxurious Livinlodge wooden garden building is the logical choice. We usually design our sheds for bikes and gardening tools in combination with a patio cover, carport, pool pump or equipment space and similar. We are happy to work with you to come up with the design that is exactly what you need and complements the style of your home.
A classic, custom made garden building is a stylish addition to your garden.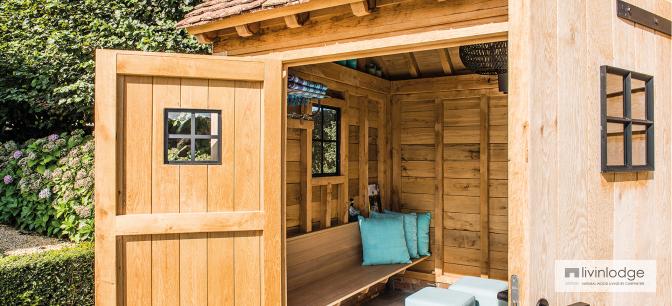 More about Traditional garden buildings
The design of your luxurious wooden garden building is important, and the outside detailing should be streamlined.
More about Modern garden buildings
Are you looking for a wooden outbuilding or wooden gate?
Download the new brochure with all our latest projects.
Enter your email address here to receive our brochure by email.
By entering this information, you indicate your agreement with our privacy policy.